>
Home
>
Ministries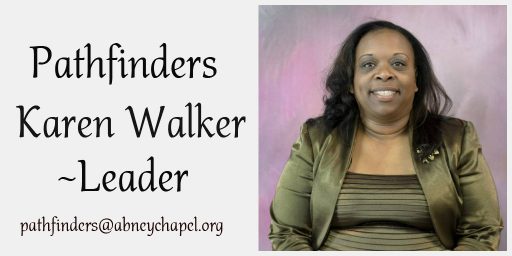 Pathfinders is a Christian based organization providing outreach and skills-oriented activities for children in the developmental ages  of 10 to 15 years of age. 

The goal of the Golden Eagle Pathfinder Ministry of Abney Chapel SDA Church is to provide wholesome activities and challenges to enable young people to develop spiritually, physically, socially and morally, and that they are collaterally prepared for life's most challenging situations.

The Pathfinder Ministry teaches Christian principles through two foundational mechanisms: The Pathfinder Pledge and The Pathfinder Law. 
Thousands of Pathfinders each year learn and choose to abide by the requirements of the Pathfinder Pledge and Law for the sole purpose of growing closer to their Creator and to others, regardless of their particular life demographic.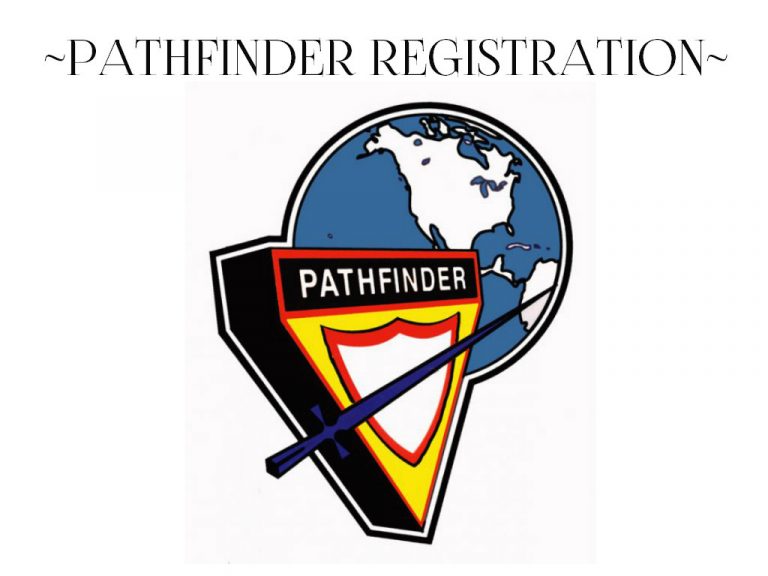 Pathfinder Application Information
It is with great enthusiasm that we are now open with the conference to begin with blessings of another year of pathfinders.
Included in this email is the application for registration with the conference and the medical consent form for the ministry. Please complete and scan or submit to me the completed application forms. You may mail your application  to 5505 Lawnwood Drive, Fayetteville, NC 28304 or scan and email it to me at walker.karen65@gmail.com .
We will be exploring our virtual options as well as some face to face options moving forward. Our weekends will continue to be set for the 2nd and 4th of every month; from 10am to 12 noon on designated weekends established. We are building our calendar structure and will forward that as well.
ALL applications must be submitted and returned to me by the 10th of October 2021 and we would like an assessment of class A uniforms needed by the 10th of October as well.
All pathfinders will be required to be in full uniform by the November 14th , 2021. Assistance or information needed in this matter will be made available upon request by Director Walker.
My contact number is 910-583-1198. Please note COMMITTED staff are needed to ensure we have a successful Pathfinder year during these times and to ensure facilitation of the ministry's success. Please feel free contact me via text, email or call; all are welcomed.
Information for volunteers is included in the attachments as well to ensure alignment with conference regulations. Pathfinder registration will remain open from September 26, 2021 until November 26, 2021 to ensure no one is left out. Registration will close in November and will not open again until the following year.
Registration fees for the conference requirement is $10 PER PERSON/ staff and pathfinders. Registration for the club is $75 and will include Conference  patches from south Atlantic, southern union, club crescent and club field shirt.
Please provide your child's shirt size when responding with application forms. Also, please feel free to share application forms with neighbors and friends as this is a ministry outreach program and we welcome all youth ages 10 to 18 years of age.
A parent calendar meeting will be established on a zoom platform so please ensure all email are provide to Director Walker via text messages, my contact number is within the body of this email.  Please share this email with others. 
REGISTRATION FORM
Child Protection Screening Form
Health Record Form
​
All Questions please forward in this Order
1.  Director: Master Guide Karen Walker                    PH: 910-583-1198
2.  Deputy Director: Master Guide Jonathan Evans II PH: 910-286-1571
3.  Master Guide: Elder Gary Walker                               PH: 910-261-4468

Important Immediate Information

Staff Prayer Meetings 30 MIN PRIOR TO Every Meeting
 
Class Instructors:
Friends: Counselor Pam Harris, Companions: Counselor 3rd year TLT Naja Austin, Explorers: Master Guide Counselor Rose Seaton, Rangers: Master Guide Sadluny Mouzon (Lulu) Voyagers: Counselor 4th year TLT Mantryll Williams, Guides: Master Guide Elder Gary Walker
Ushering Coordinator: Jadedene Hannon
Fundraiser Coordinators: Rose Seaton and Sadluny Mouzon
 
Parent Meeting is held Monthly; all parents' attendance is Required
·       All Class A uniforms will be changed to NAD/ conference standard (white blouses and shirts and black skirts and slacks).
All uniforms will be ordered in bulk by Director Karen Walker
·        
All monies
for uniforms must be turned in directly to Director Karen Walker, Deputy Director Jonathan Evans II, Master Guide Gary Walker in a tithe envelopes
(not in offering plate). This will ensure proper accountability for your funds.
The 
Pathfinder Pledge
 is: 
"By the grace of God, I will be pure, and kind, and true. I will keep the Pathfinder Law. I will be a servant of God and a friend to man."
The Pathfinder Law, that each child must learn, states:
"The Pathfinder Law is for me to:"
"Keep the Morning Watch," which means to seek God's guidance at the beginning of each day,
"Do My Honest Part," which means to be helpful and fair in all activities,
"Be Courteous and Obedient," which encourages a respectful and obedient attitude toward authority,
"Keep a Song in My Heart," which encourages cheerfulness and pleasantness and,
"Go on God's Errands," which teaches that we must always be watchful and ready to do as the Lord asks.
Additionally, Pathfinders provide opportunities for the youth to earn honors in skills ranging in basic household crafts, nature study, astronomy and much,much more.
They then apply many of these skills during community service events and outdoor camping adventures which prepare them to survive in the wilderness; both the man-made and the natural.
It is our constant hope, and has been our experience, that lives are changed as a result of involvement with the Pathfinder Ministry.  We invite all youth between the ages of 10 to 15 to take part in the Pathfinder experience.  We're confident that it will be and uplifting and rewarding experience.