>
Home
>
Ministries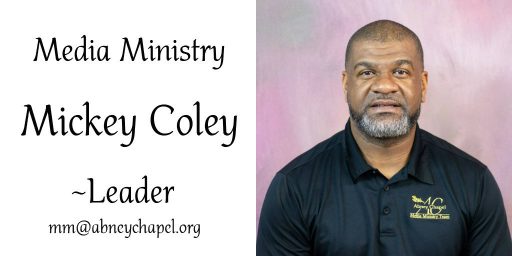 The mission of  Media Ministries  is to complement, enhance and serve the ministries of
Abney Chapel
through video, and audio, to glorify the Lord.
Media Relations
As Director and/or Team member your objective is to raise public awareness of our church—its members, its mission, and its message; work to get church activities and events noted in the media; and help to get the church's views included in the news adequately and accurately.
News and Information
It's vital to keep church members informed about upcoming activities, and equally important to share church news with conference communication directors and the larger Adventist family. To do this effectively, Director/Team members will:
Write articles about upcoming events and maintain church calendar on church website.
Submit articles and photos to conference communication director for conference
newsletters or sections in union papers.
Maintain an attractive bulletin board in the church lobby highlighting church activities, news, photos, and developments.
Appropriate Spiritual Gifts: